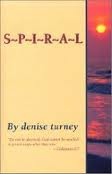 The importance of book reviews may, perhaps, not be able to be overstated.  The New York Times, Kirkus, Midwest Book Review, Huffington Post, the Washington Post, the Guardian and The Bloomsbury Review are a few places book lovers turn to when they want to find out whether or not they should plunk down their money and buy a print or electronic book.  In fact, some readers won't even trek to the bookstore or pull up their favorite literary retail website until they read reviews and find out which books are best received by professional reviewers. 
How to Get Book Reviews
Major newspapers and magazines run book reviews for a reason, folks (as much as they might hate to admit it) like to hear what critics have to say.  Not only do people like to hear what critics have to say, many people trust what critics say.  Now imagine that your books aren't mentioned in one print or electronic book review.  If that's the case, you could be losing the chance to grab the attention of a lot of potential book buyers.   
To save yourself postage, before you ship your books out to reviewers, contact reviewers you want to read and comment on (praise and/or criticize) your books.  Give them a brief overview (one to two paragraphs should do it) of your book, letting them know what the story's about.  If your book is non-fiction, follow suit as the process is generally the same for fiction and non-fiction.  Also provide a strong author's bio with the overview.  A trick to creating a strong author's bio is to write about yourself as if you were creating a bio for another writer or business leader (perhaps a bestselling author you admire).  Just use your personal information in the bio.   
Also include a cover letter with your book review request, telling the reviewers why you're contacting them.  Ask them to let you know if they're open to reviewing your book.  Be sure to ask for the mailing addresses where the reviewers want you to send them a complimentary copy of your book.  After you get the green light from reviewers, let them know the date you're going to ship out your books; make sure you ask reviewers to let you know when they receive your books (after all, you're sending the books for free).  Should you not hear from one or more book reviewers within one to two months, follow up with them, asking them to give you a ballpark date when they expect to finish your book review. 
Positive Traction of Online Book Reviews
Of course, if you have electronic copies (ebooks) of your fiction or non-fiction material, ask reviewers if you can email them a PDF of your book.  This saves you postage.  It also eliminates the chance of your book getting lost in the mail. 
Keep in mind that some book reviewers, even those working with small local newspapers and magazines, receive dozens, if not hundreds, of books to review.  Writing a strong cover letter, bio and book overview may help your book to find its way to the top of a book reviewer's stack of books to read.  If the reviews are posted online at literary websites like African American Literary Book Review (AALBC.com), Mosaic Books, All Readers, Written Word, Book Spot, Quarterly Review of Black Books, The New Republic, Asia Times Online, Scholastic, RAWSISTAZ Book Reviews, Book Hooks or Pink Monkey your reviews might stay up online in the website's archives for years, giving you the chance to connect with more readers and potential book buyers. 
Thoughtful feedback and comments regarding this and other articles are our site are strongly encouraged. 
Enjoy exploring the rest of our site, reading and learning from our articles, including our feature interviews.
Get into Spiral online at:  https://www.ebookit.com/books/0000000841/Spiral.html
Check out Long Walk Up online at:  https://www.ebookit.com/books/0000000531/Long-Walk-Up.html