By Rhonda Campbell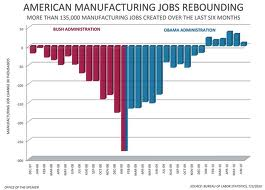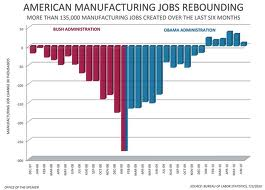 Late December saw the continuation of a historic stock market rally, the Dow Jones topping 16,000. This occurred despite the fact that the United States Federal Reserve announced that it would start trimming back on the amount of money it spends on securities. Yet, the historic stock market rise hasn't influenced payrolls as much as many would like. Americans who continue to fill out one employment application after another only to be told they didn't get another job, probably couldn't care less about what's happening at the stock market. For these Americans, getting enough money to pay their bills and enjoy a comfortable lifestyle is starting to feel out of reach.
Jobs report could disturb or calm an anxious stock market
Their employers, on the other hand, may feel differently. In fact, the securities buying not only helped a slow economic recovery continue to crawl forward, it calmed anxieties felt by financial executives and major investors. It also made Ben Bernanke, Chairman of the Federal Reserve "friend" in the eyes of some executives at financial services organizations, not to mention to global investors.


The buying was so well received that it overshadowed a weak December 2013 jobs report. As reported by CNN Money, "Hiring slumped sharply in December, as the economy added only 74,000 jobs, according to the government. This was the weakest month for job growth since January 2011 and came as a huge surprise to economists, who were expecting an addition of 193,000 jobs."
Yet, the likelihood that investors will seemingly shove off a weak jobs growth report may not continue to happen. Signs that China's economy is weakening have already begun to create a stock market shakeup. Additionally, other emerging markets are sending investors running scared. This fear played a significant role in the Friday, January 24, 2014 stock market drop, a date on which United States stocks dropped a whopping 318 points.
Some economic and financial analysts saw the drop off as a natural progression, no more than the markets correcting themselves. Other analysts fear that the market as well as the national economy could be headed for another painful downturn. Yet, there is hope that the drop off could be brief.


A healthy jobs report would have sent the message to national and global investors that the American economy is rebounding faster than people expected. January's jobs report didn't send such a strong message. In fact, 113,000 new jobs being added to payrolls points to more weak, at best – moderate, economic growth. Fortunately, the national unemployment rate has dropped to 6.6%. There's also the hope that a hard winter has impacted some private sector employers ability to respond to Department of Labor hiring surveys. If that's the case, it could take another month or two to get a clear picture on true hiring trends. Another plus would be fewer companies conducting job layoffs as the new year continues to unfold.