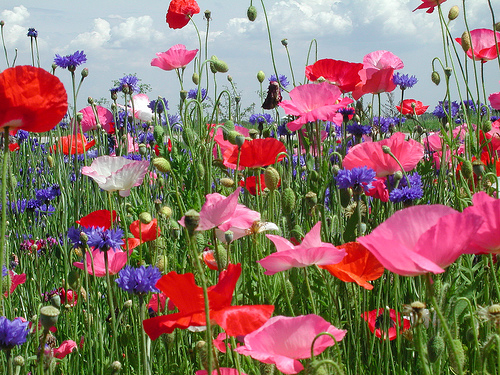 Every time you turn around you hear how important passion is to success . . . at anything. Lose the passion in a relationship and you can be sure that someone's thinking about throwing in the towel. Lose the passion for work or managing a business and don't be surprised if you start spending your time finding other things to do.
Critical Elements of Business that You May Not Have a Passion For
Passion, the drive and desire to do something, is critical to success. That's certain. But is passion alone enough to take you to the top as a small business owner or creative business leader? What about planning, execution and project, time and money management? What about communication, product creation, marketing and customer service skills?
These are critical elements of small business success. As Australian businessman, Chris Corrigan, said, "You can't overestimate the need to plan and prepare. In most of the mistakes I've made, there has been this common theme of inadequate planning beforehand. You really can't over-prepare in business."
You also need (or you need to hire someone else who has this) a strong understanding of technology. This is important because technology has impacted nearly every business on the planet and will continue to do so. It's impossible to market products online without technology. At the very least, you need a computer.


Furthermore, a strong technology knowledgebase and skill set will help you to find effective shortcuts toward desired ends. Top firms spend a good chunk of money on technology (e.g. application development). As Bill Gates said, "Information technology and business are becoming inextricably interwoven. I don't think anybody can talk meaningfully about one without the talking about the other."
Why Passion Alone Isn't Enough to Help You Win as a Small Business Owner
Strong money management skills and habits, vision, focus, dedication, strong communication and customer service skills are necessary to take your creative small business to the next level. You also need to manage your time and projects effectively. If you don't you could find yourself following the crowd, doing things you keep hearing will help grow your business, even if in your particular market, they don't.
Passion alone won't help you to see and accept these facts. In fact, passion might keep you charging like a motor that won't turn off even if you've already lost more than a few rounds, even when all signs point to the fact that you need to change your business approach.
Value your passions. Don't take them for granted. They point the way to areas of life where you might have inner talents and abilities that can help you to excel in certain fields. However, to manage a successful creative small business you need more than passion. You also need to remain open to change as you might go through periods when you have to find innovative ways (ones you might not be passionate about) to generate revenues at your company.
If you enjoyed or benefitted from this article, share it with others by clicking the Twitter, Facebook, LinkedIn, Google Plus and Share buttons below. You bet!  We appreciate it!  
Click the "Subscribe" button at the side or bottom of this post so you can always be the very first person to receive our updates!
Get Your Copy of Spiral at https://www.ebookit.com/books/0000000841/Spiral.html